Who wore it better: Koeksister or Koesister? What's the difference between these two deep-fried, syrupy South African treats (apart from the spelling)? The Fresh Living team tells all!
There's nothing more nostalgic than having a cup of coffee and a koesister on a Sunday morning. This is how I grew up, and it's a tradition I still try to uphold and carry on today. I of course only knew the koesister, which is the Cape Malay version, and was only introduced to the koeksister, which is the Cape Dutch version, later.
What's the difference?
Cape Malay koesister:
This is a deep-fried yeast dough ball infused with spices like ginger, cinnamon, aniseed, cardamom and mixed spice. Its taste is quite similar to that of doughnuts. The cooled deep-fried balls are then coated in a boiling-hot syrup and finally dusted with desiccated coconut.
For the delicious recipe, click here.
Cape Dutch koeksister:
This dough is made using baking powder as opposed to yeast and does not contain any of the Malay spices. It is plaited or twisted and deep-fried until golden and crispy. The hot dough is then plunged into ice-cold syrup and left to absorb.
You'll find our fail-safe recipe here.
Now for many, creating the iconic plait of the Cape Dutch koeksister seems a bit daunting, but our food editor, Liezl Vermeulen, has mastered the art and shares her foolproof method.
Step 1: First oil your work surface, then shape a piece of dough into a log and roll out to a 3mm thickness. Cut into a neat 10cm-wide rectangle.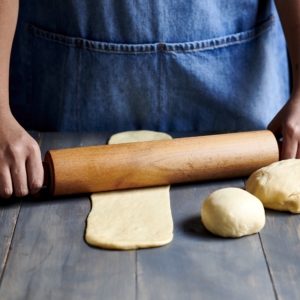 Step 2: Cut the rectangle into 3cm-wide strips, then cut each strip into 3 legs, keeping 1cm joined at the top.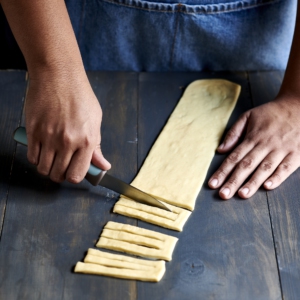 Step 3: Plait dough, then wet loose ends slightly with a little water and pinch together.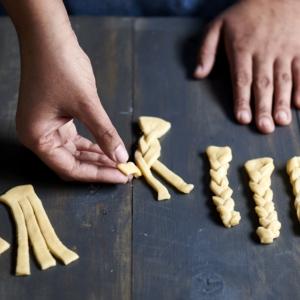 Step 4: Before frying, divide syrup between 2 bowls and place in the freezer. Rotate bowls when dipping koeksisters, returning to the freezer to keep syrup ice cold.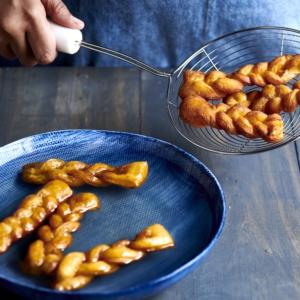 Make it your own:
As these are the simple and authentic ways of making these delicious sweet treats, there are also a number of ways to customise your koeksisters and experiment with them. A great start would be to incorporate flavourings into the dough itself. You could include more spices, like nutmeg, or hints of orange or grapefruit for a citrus flavour. Another way to do this would be to stuff the fried koeksister with nut butter, caramel or melted chocolate for an even more decadent twist. Simply make a hole using a skewer in one side of each koeksister and fill. Remember to drizzle with syrup instead of submerging to keep the filling intact. The other way would be to infuse the syrup for a bigger flavour punch.
The Fresh Living team shares their top 3 syrup flavours:
Drunken sisters:
Add 2 cinnamon sticks and brandy to basic syrup.
Rosewater and pomegranate:
Add a few drops of rosewater or rose syrup to basic syrup and replace ⅓ water in syrup with pomegranate juice.
Citrus zing:
Add the grated peel of an orange or lemon to syrup and replace ⅓ water in syrup with clear grapefruit juice.
Cooking tips:
A few tips from the Fresh Living team to keep in mind when making your own version at home:
Make sure all utensils are clean and dry, especially when used around the oil, to avoid splatter.
Always drain on kitchen paper first before submerging in syrup.
Make sure to have enough oil in the pot, as you are deep-frying, not shallow-
If you don't have a slotted spoon to remove koesisters or koeksisters from oil, use metal, not plastic, tongs.
It's clear that although these two decadent sweet treats are so similar, they are still so different. It's difficult to choose a favourite, so we'll simply have to go with both. I'm sure you agree?